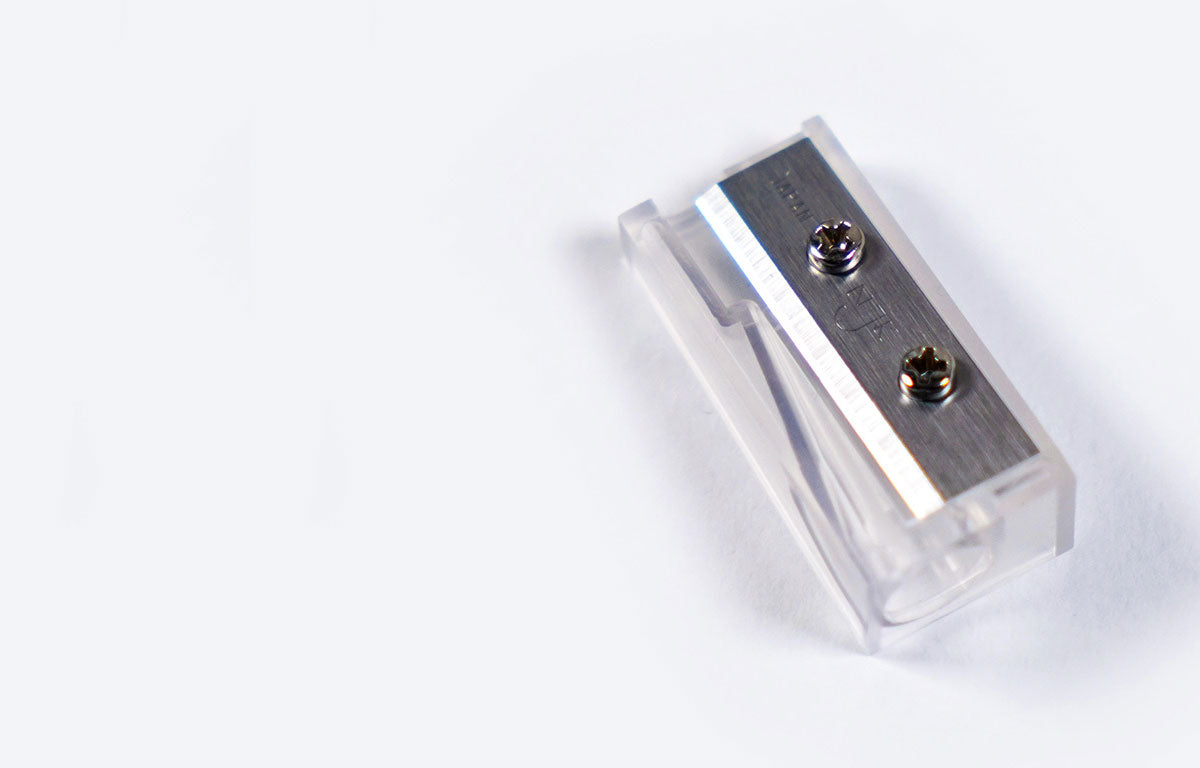 Sharpener Replacement Blade
As light as a feather, as sharp as a Samurai sword
That is the saying at the NJK family factory, and it holds true with this beautiful blade. It's the perfect size and weight, and sharpens pencils beautifully every time.
How to replace the blade
To replace the blade on your long point sharpener, remove the lid and place upside down onto a stable surface. Use a pen or a small solid object, and push the blade cartridge out in a 45° angle as shown in the photo. Be careful: don't hold the blade during the process.