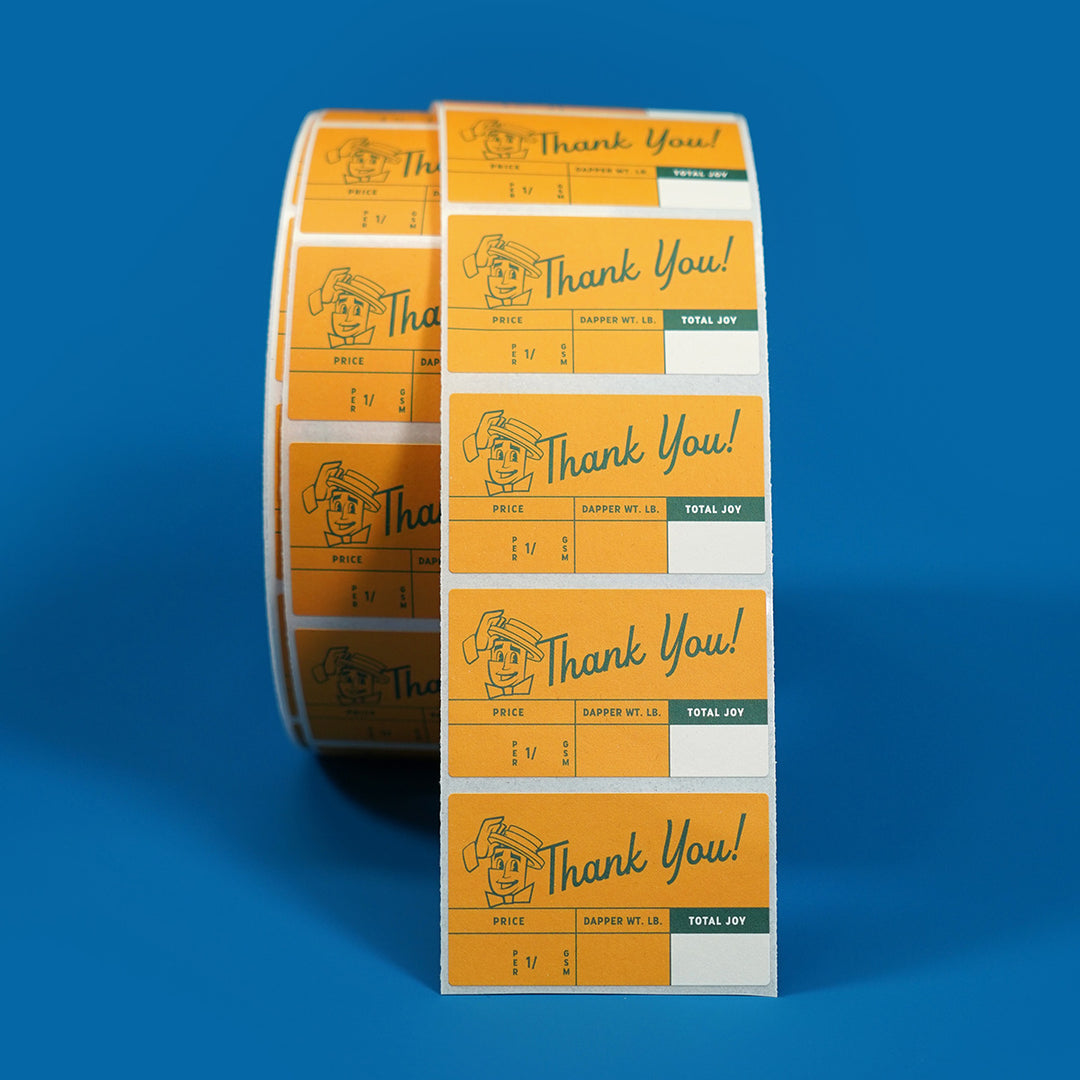 Vintage Style Butcher Labels
In stock, ready to ship

Made to order
If you've ordered from Dapper Notes, you've likely had your items wrapped inside tissue paper and affixed closed with a cute little "thank you" sticker. My sticker was inspired by a popular vintage label that was commonly used by butchers in the mid-to-late 20th century. 

At 1½"×2½-inches, this label is larger than the ones I use to wrap your orders and is also closer in size to the original vintage labels. They're perfect for journaling and gift wrapping alike.
Available as either one yard of labels (approx 22), presented inside a glassine envelope, or a full roll of about 1,000.
Orders are shipped within two business days. If I'm away for any reason, you'll see an announcement on the top of the website noting as such.
Some items are made to order, which you'll see noted in the product description. 
Once shipped, most domestic orders take anywhere from 2 to 10 business days to arrive depending on the efficiency of your local postal service. International shipping delivery times may vary between 1 and 12 weeks.