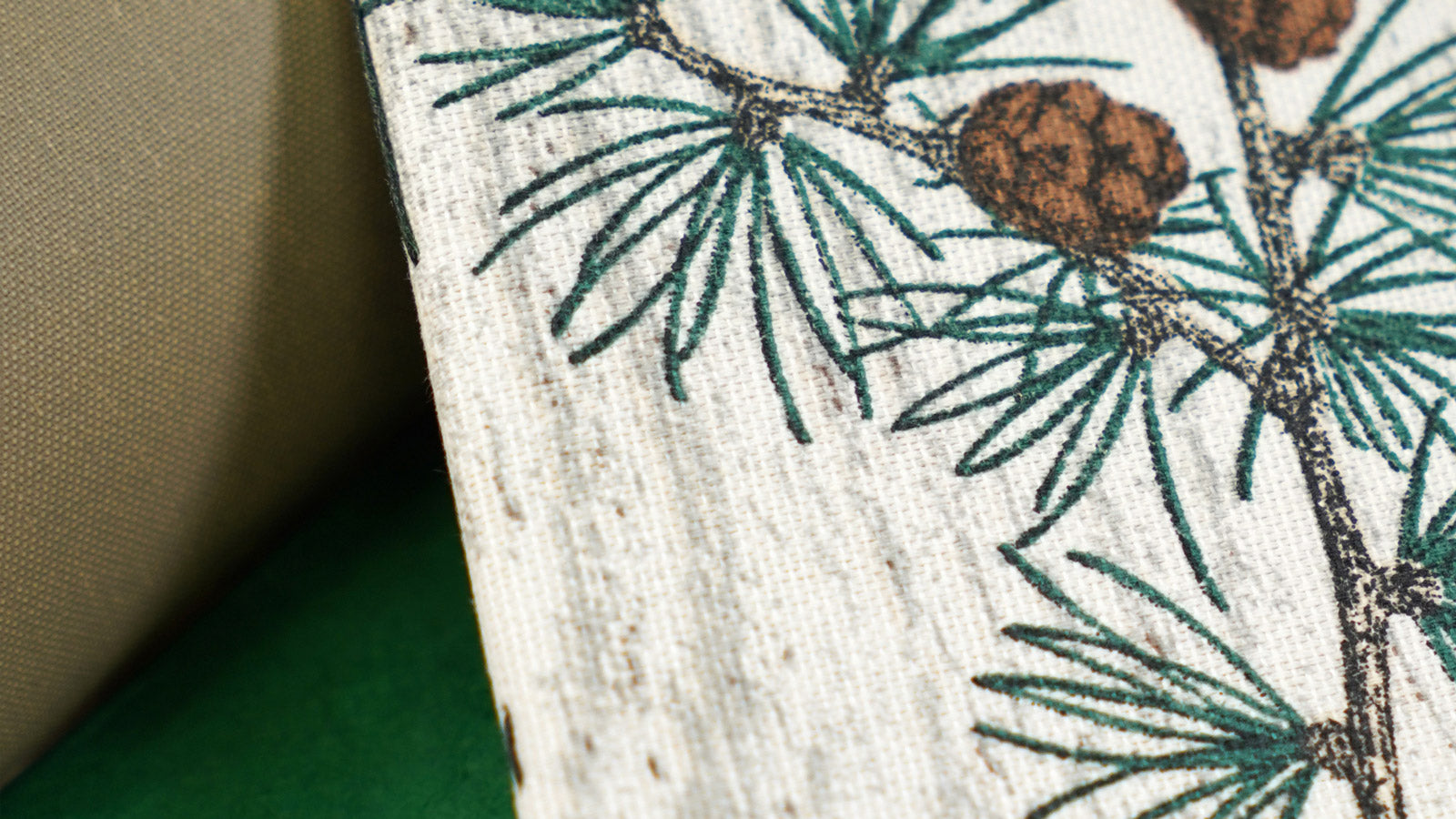 tis the season
Made for Gary at Notegeist to celebrate the season of change from fall to winter with his latest online popup. Notegeist is a place for stationery lovers, and there are few people who enjoy pocket notebooks as much as Gary does.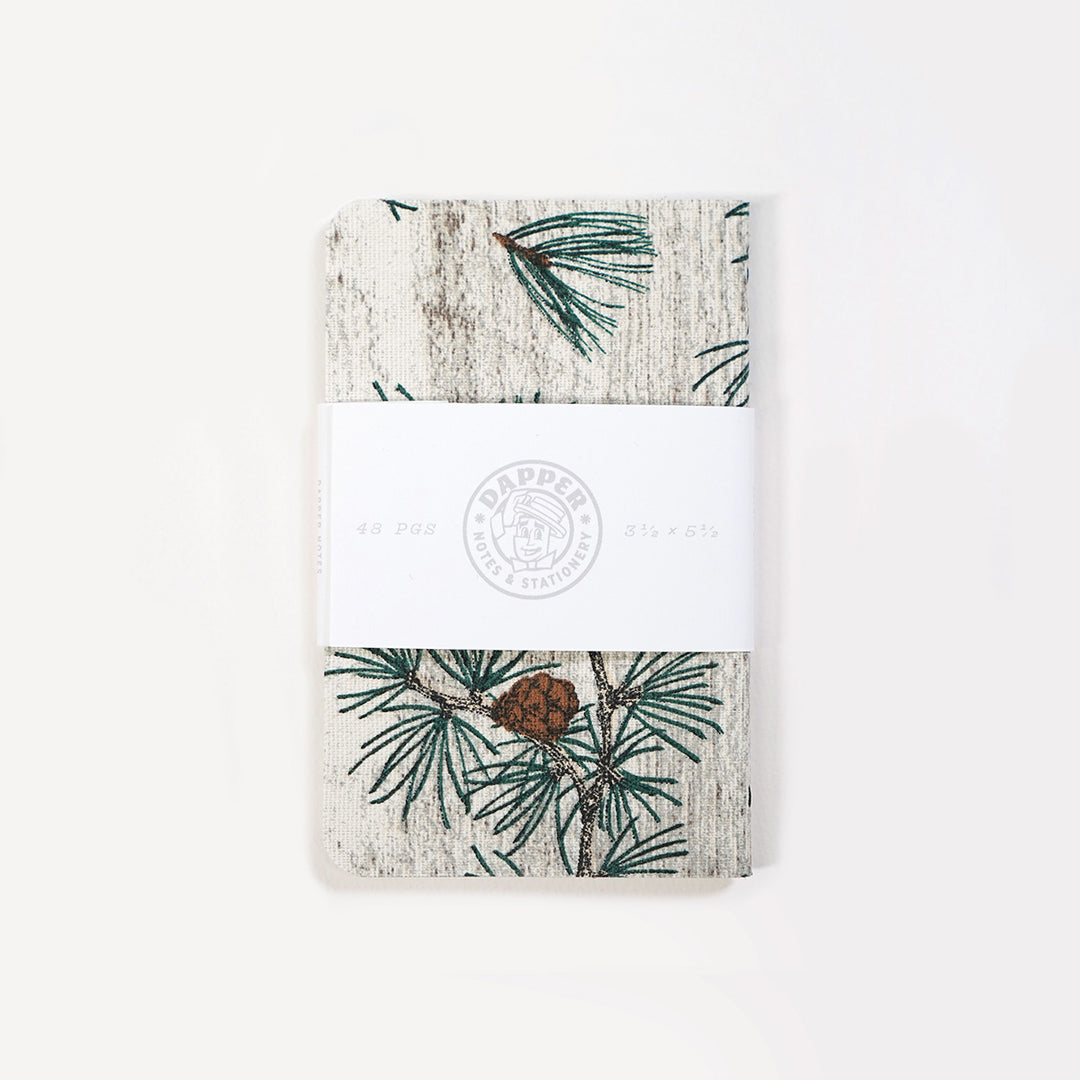 Pineal
This edition is only available for sale through notegeist.com →
Edition Notes
As written by Gary: 
"Pinecones have a deep and varied history of importance and symbolism across many cultures. To the Aztecs, they represented spirituality and immortality, while the Egyptians, through later interpretation, use pinecones as staff tips, symbolizing the pineal gland and the point in the body where energy culminates. The Celts saw pinecones as symbols of fertility and regeneration. In our bodies, nestled snugly in our brains between our so-called left-and-right personas, the pinecone-shaped pineal gland invokes endless intrigue in mysticism, known sometimes as our 'third eye,' 'dream center,' or 'mystic seed.' The Dapper Notes × Notegeist PINEAL exclusive notebook can be where you energize intentions, or give new ideas immortality from writing them down in a small, precious notebook."
Customization specs
Cover

Pre-made fabric with pinecone/evergreen illustration

Bookcloth

Tree bark

Endsheets

Evergreen

Paper

Dot grid on 70lb smooth white

Thread

Green

Belly Bands

Custom printing with brand information
Watch
How Dapper Notes are made
Every Dapper Notes notebook is made by hand, from scratch using a variety of materials including: a fabric cover that's bound to bookcloth, a decorative end-sheet, all sewn with waxed thread. Watch this video to see how they're made, step by step.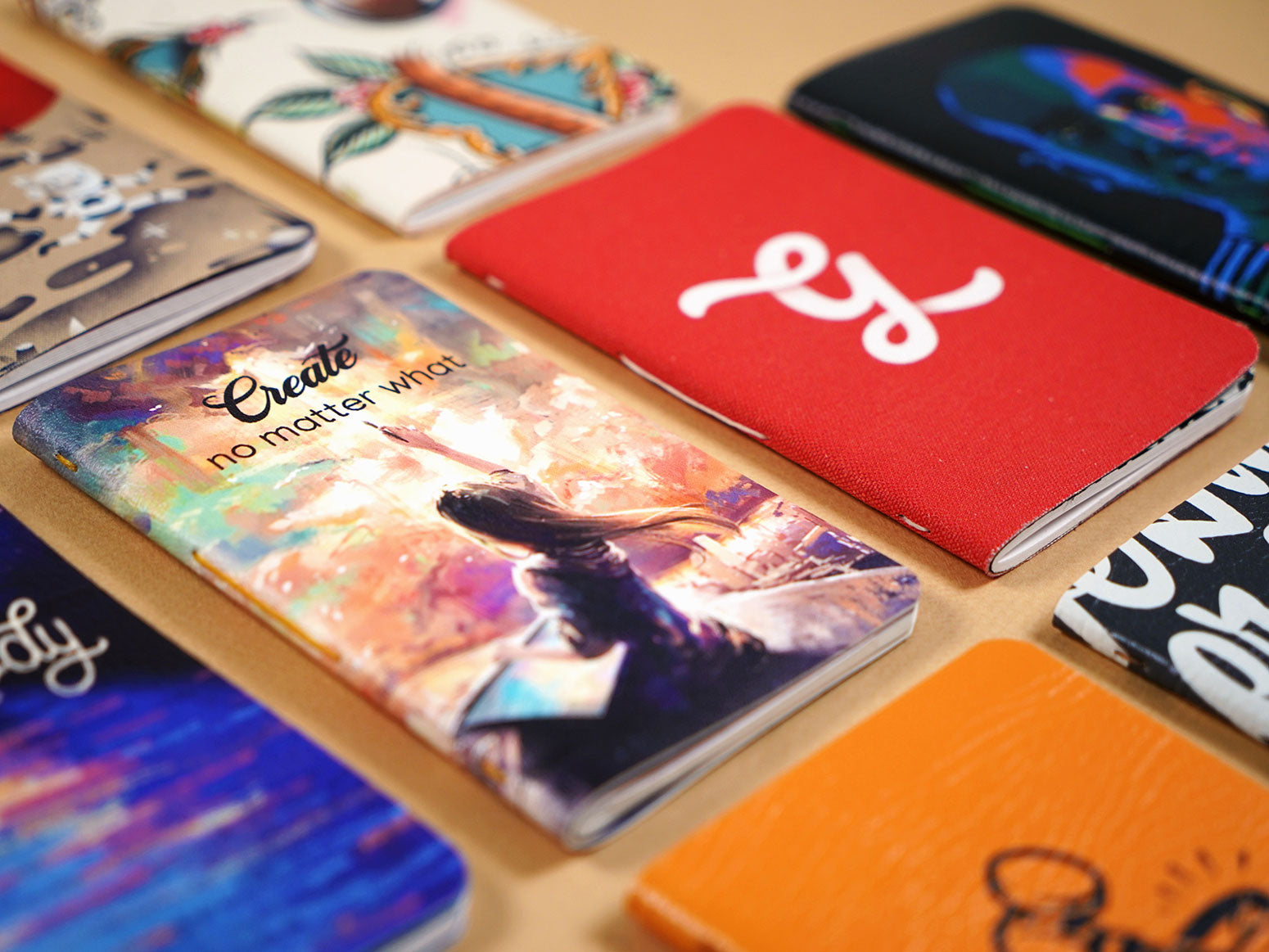 Hand-made for you
Create your own custom notebooks
Want to make a custom notebook for your brand or event?
I can do that for you with low minimums and quick turnaround times.
Learn More