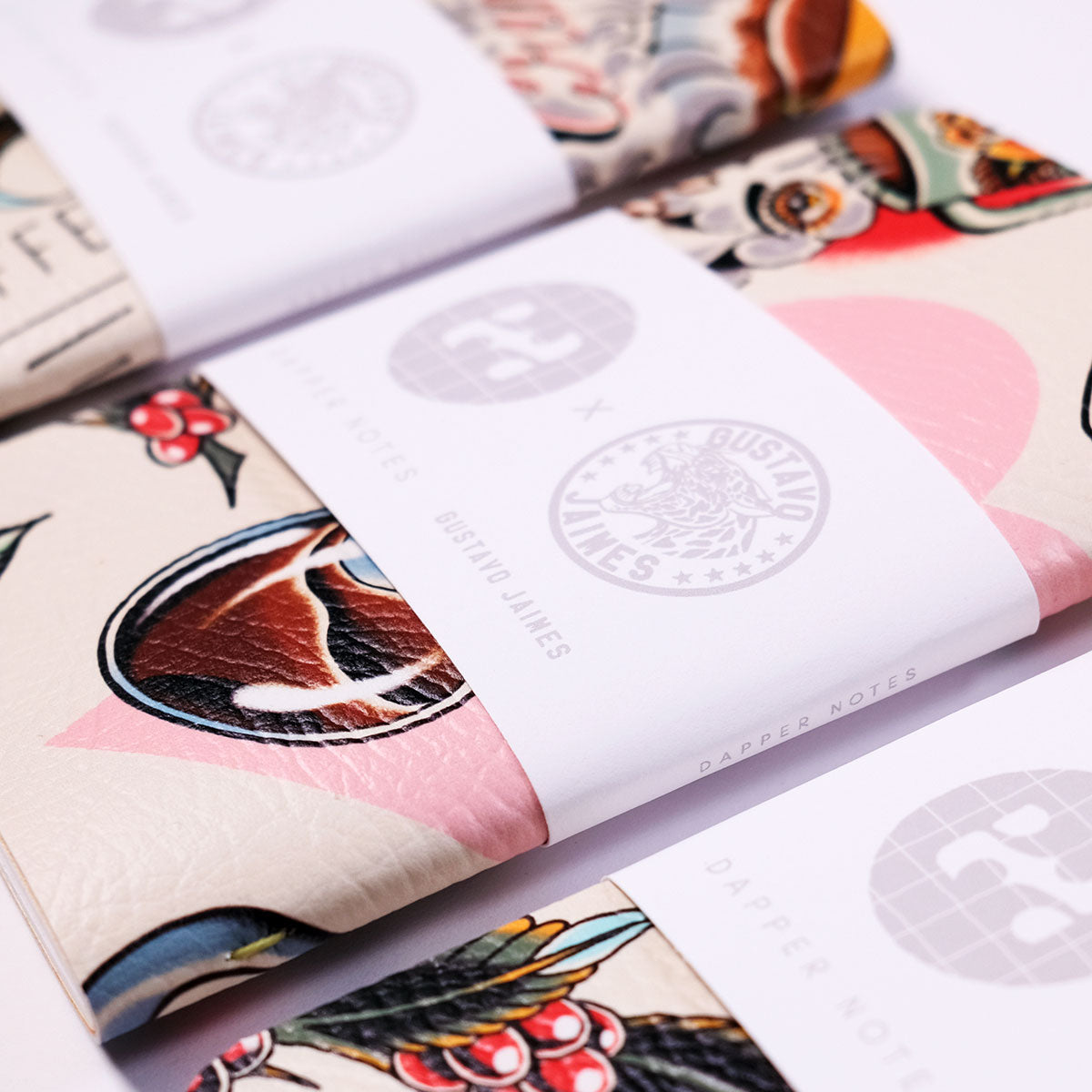 Freshly brewed
This edition was made for Gustavo Jaimes to celebrate the launch of his website, with a coffee-theme tattoo flash art design.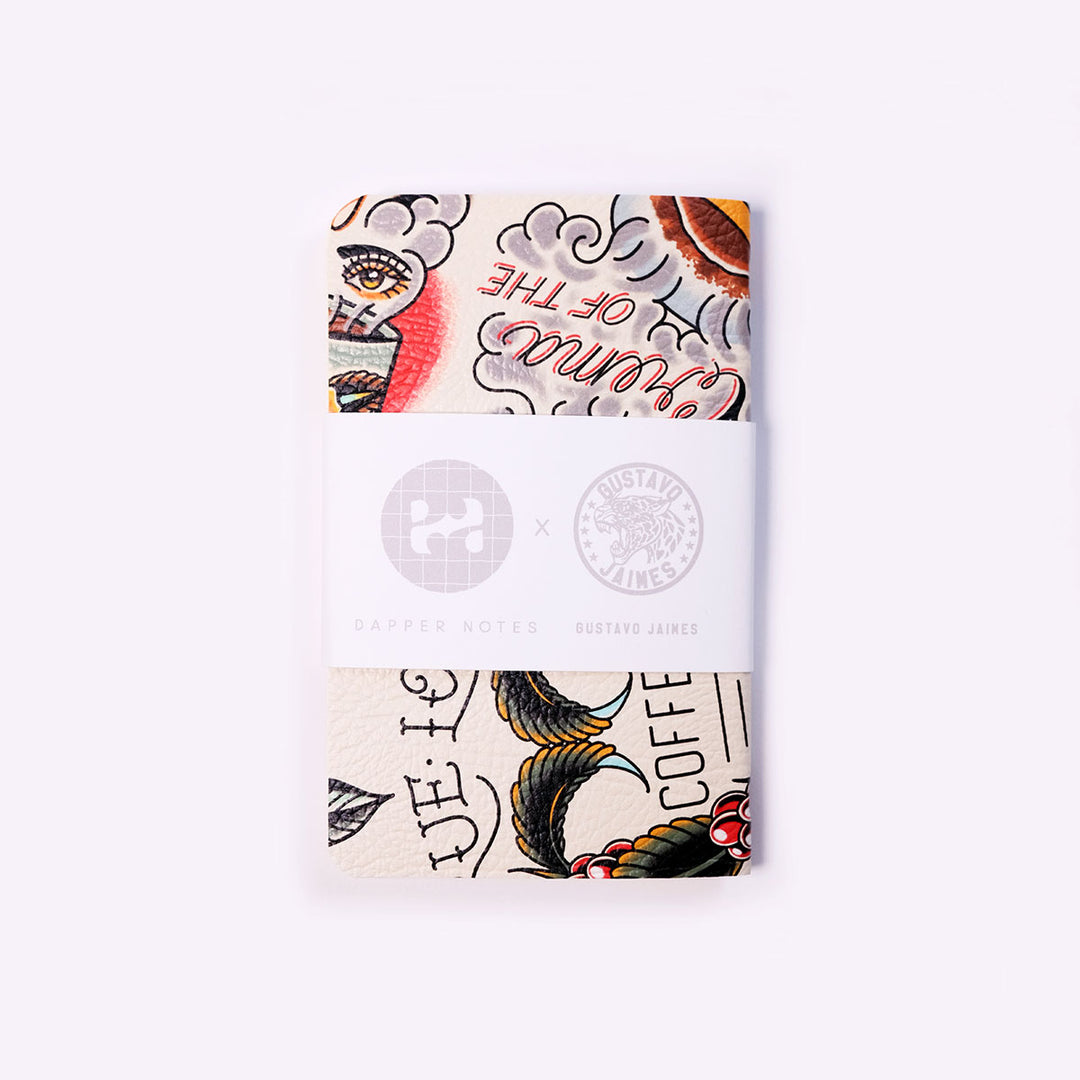 Crema of the Crop
This edition is only available for sale through gustavojaimes.com →
Edition Notes 
This special edition is a collaboration with Gustavo Jaimes to celebrate the launch of his brand new website. Gus is the tattoo artist behind the flash sheet inspired Jaimes edition. In addition to tattooing, Gus is also a coffee lover, hockey player, and visual artist. 
This time around we focused on coffee as the central theme, and Gus designed eight caffeine-inspired elements that make up the cover's pattern.
This is a timed edition. All notebooks will be created after pre-orders close on Friday, August 28th, 2020. Get yours at gustavojaimes.com
Cream of the Crop contains: A coffee-inspired illustrated pattern on the outside printed onto faux leather, tbd inside, with a teal onion-skin endsheet, 32 graph pages on 70lb smooth white, and a black thread finish.
Customization specs
Cover

Custom printed faux leather

Bookcloth

Bright orange

Endsheets

Yellow chiffon handmade paper

Paper

Graph on 70lb smooth white

Thread

Black

Belly Bands

Standard with brand logo
Watch
How Dapper Notes are made
Every Dapper Notes notebook is made by hand, from scratch using a variety of materials including: a fabric cover that's bound to bookcloth, a decorative end-sheet, all sewn with waxed thread. Watch this video to see how they're made, step by step.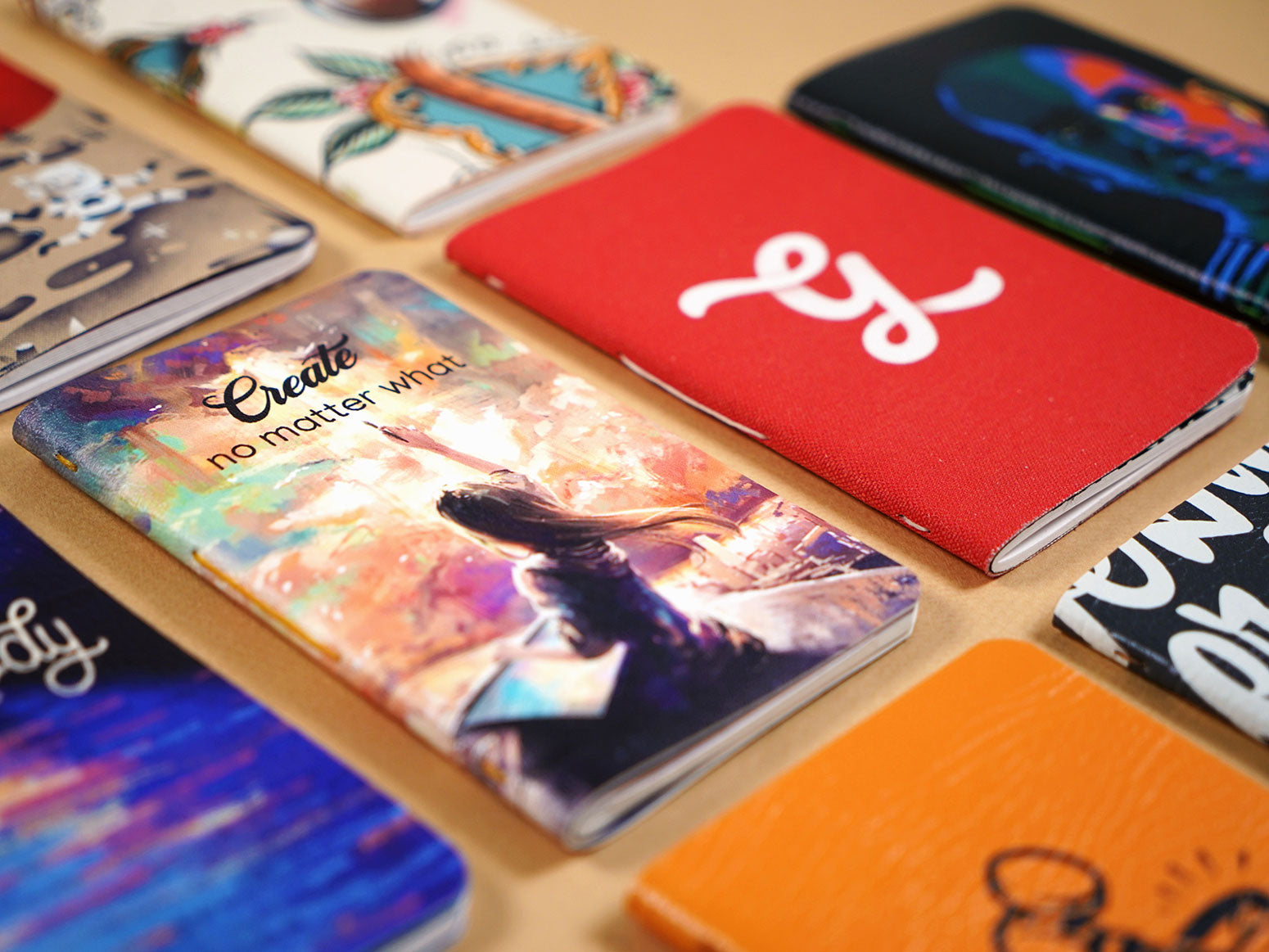 Hand-made for you
Create your own custom notebooks
Want to make a custom notebook for your brand or event?
I can do that for you with low minimums and quick turnaround times.
Learn More